Strategy
Messaging
Branding and Identity Design
Marketing Collateral
Website Design
With a long-standing history within the real estate scene in Cairns, Chris Gay Real Estate's brand was starting to feel stale in the marketplace. With a large influx of new real estate agencies, a rebrand was required to reestablish themselves as the leaders in their marketplace.
The brand was completely rebuilt from the ground up. With a strong focus on tropical themes and customer satisfaction, the new brand incorporates a very sophisticated image style with dark greens that are complimented with aqua highlights. This was rolled out against all their collateral from business cards, email signatures and sign boards.
The website was completely custom designed and programmed. It introduced industry-leading automation for appraisals, enquiries and sign printing automation with their desired printers.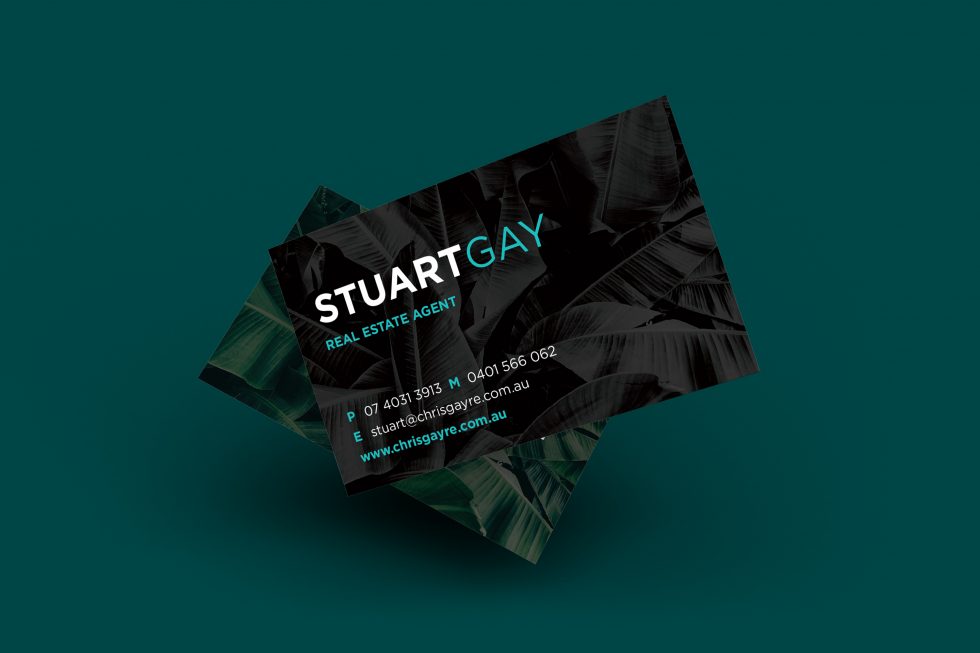 Are you ready to grow your brand?
Book in a FREE Discovery Session by filling in the details below and we'll be in touch right away.
176 Newell St, Bungalow QLD 4870